B & B Enameling provides Military Specification Painting.
B & B Enameling  is proud to be a leader in military specification painting, operating as a Huntington Beach, Orange County, California business for over 60 years. Our long term relationships with our clients underscores our history and expertise in Military Specification Painting (Mil-Spec Painting) services. All of our products comply with the most current military requirements, providing coatings like polyurethane, enamel, epoxy, in-organic, low VOC, organic, water/solvent based, and solid film lubricant.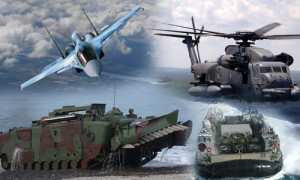 At B & B Enameling, we work with many different substrates employed by the military, such as aluminum, fiberglass, honey comb, metals, magnesium, plastic, polycarbonate, steel, and titanium. We provide corrosion resistant, wear resistant, and impact resistant paint, as well as painting for cosmetic and appearance improvement. Our well-equipped facility allows us to paint parts of all different shapes and sizes.